At the Sheraton Gateway Los Angeles, we've recently completed an extensive, multi-million-dollar transformation, touching nearly every corner of the property. As our General Manager, Bill Sinclair, puts it, "We have reimagined every aspect of the guest's experience by combining a fresh new design scheme and new technologies with our superior service standards, so that every guest is able to relax and recharge while they visit our city."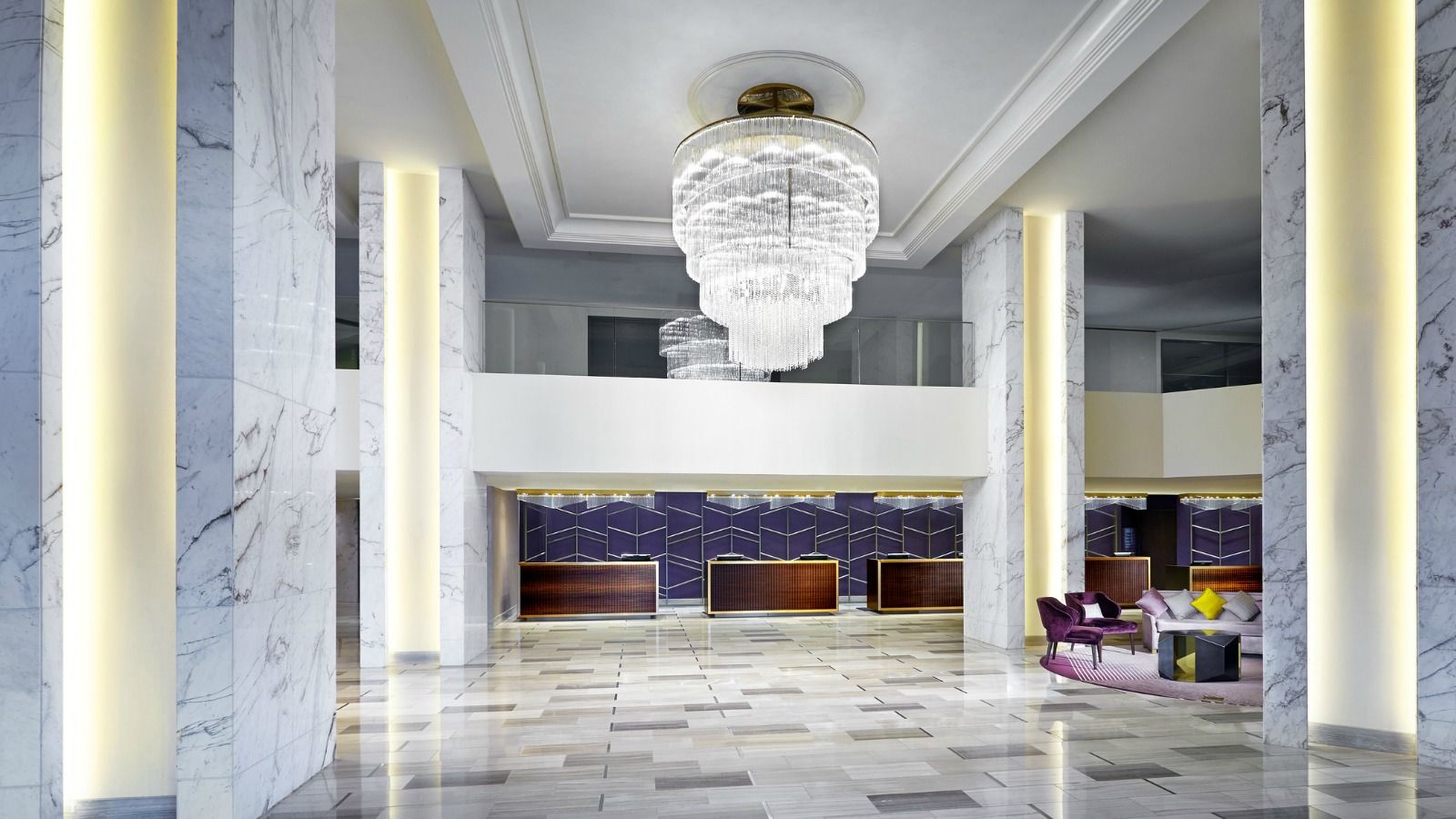 First, our lobby.
Bringing a fresh look to our lobby was one of the most important aspects of our plan. The new lobby features exquisite crystal chandeliers that hang high along the property's ceilings, complimented by a freshened color palette of soft gray, lavender and yellow, offering a bright, approachable feel. The seating areas have been revamped to be more open, and are furnished with stylish, time-honored classic furniture including soft curved sofas and wing chairs. The space creates an oasis where travelers can feel comfortable to gather for both business and leisure.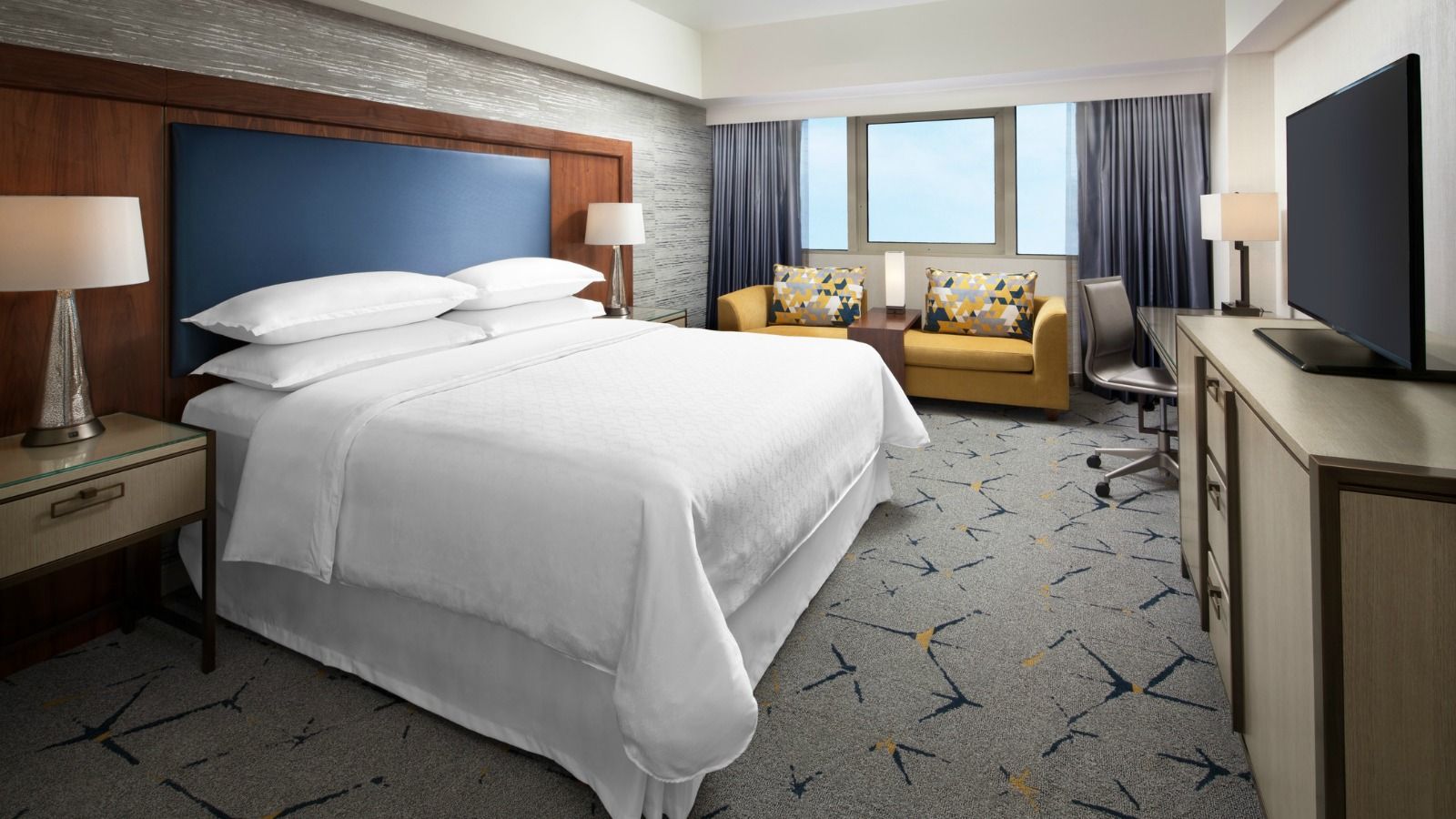 Now, your room.
Each of the Sheraton Gateway's 802 spacious guestrooms and suites has been redesigned in order to offer guests a uniquely restorative room. A color scheme featuring rich browns and charcoal grays is offset by vibrant accent tones, creating a tranquil, rest-promoting environment. Guestrooms feature Sheraton Signature beds, all-new plush furnishings, accessible outlets with USB ports located next to both the bed and desk. Every room also offers a recycling bin in honor of the property's Silver-Level certification from Green Seal. Bathrooms have been brightened, and now encompass feature-lit make-up mirrors and vanities, as well as sleek new marble showers.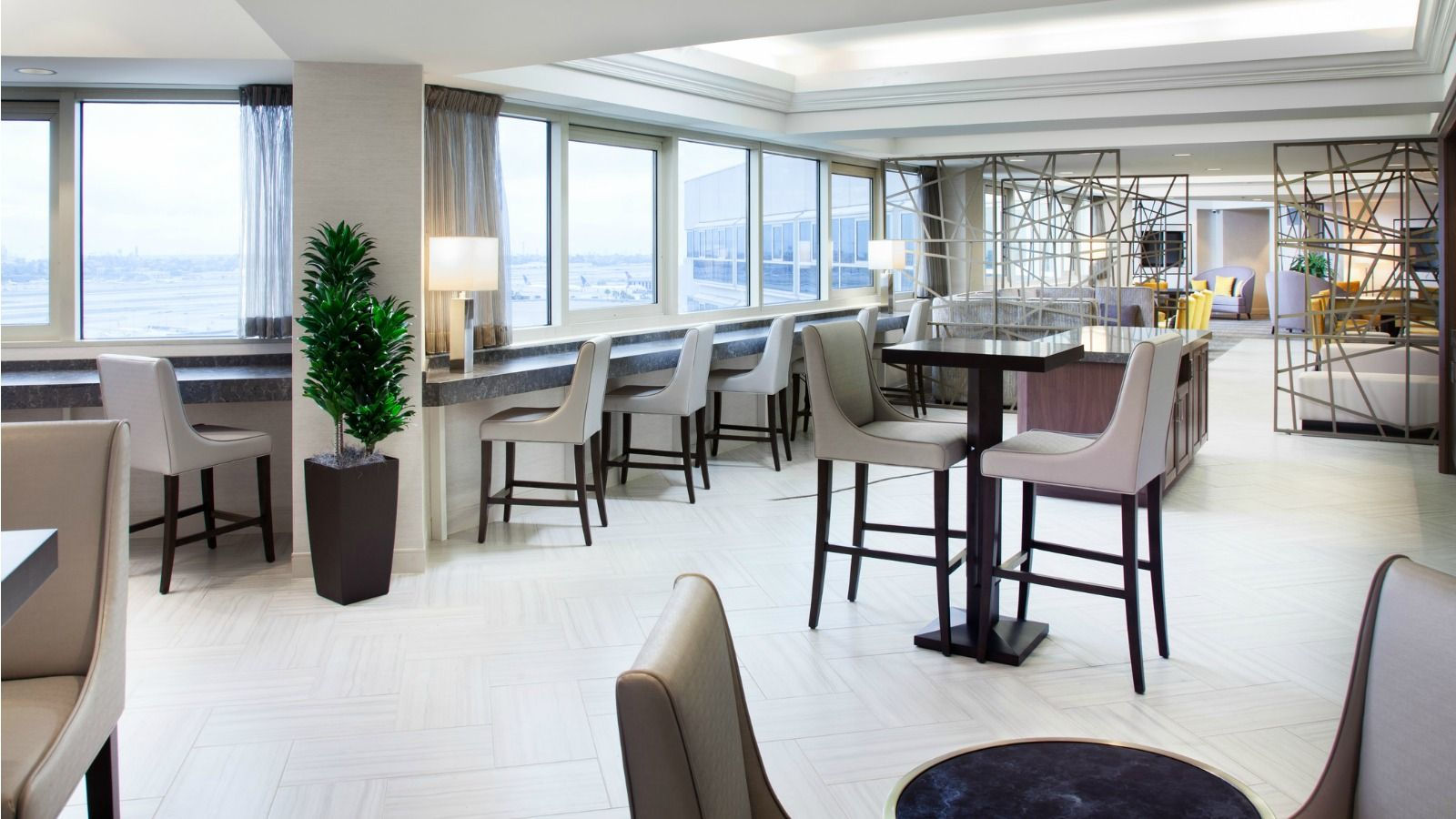 Finally, our lounge and meeting areas.
Starwood Preferred Guest® (SPG) reward members have access to the newly transformed Sheraton Club Lounge, located on the 15th floor. Guests will enjoy exclusive entry to the 24-hour private club lounge with panoramic views of LAX's runways. Lounge service offers continental breakfast, snacks and beverages, plus evening hors d'oeuvres, as well as personalized service from Club Lounge staff.
In addition to the renovations to the guest rooms, lobby, and Sheraton Club Lounge, Sheraton Gateway Los Angeles Hotel invested $3.5 million dollars enhancing its 38 versatile meeting and function rooms — totaling 50,000 square feet of distinctive event space.
The team at Sheraton Gateway Los Angeles is tremendously excited for our guests to visit, and experience the end-to-end improvements we've made to our property. We're confident that first-time guests and return visitors alike will appreciate the attention to detail, as well as the commitment to comfort we've brought to this project.
For more information on Sheraton Gateway Los Angeles or to make a reservation, Book Now, view all our Special Offers or call 866-716-8134.